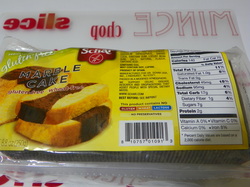 Have you ever left a cake uncovered? Well I did and it was a couple of days before I noticed. So, I decided to create a dish from my left over cake. I created a simple, quick and tasty bread pudding. This dish has vanilla, cinnamon, raisins, rice milk and of course the Schar Gluten Free Marble Pound Cake. Most important, this dish takes less than 40 minutes to make from start to finish. Here is the link to my video:
https://www.youtube.com/watch?v=ZZZ-r5CZ51c
I hope you will enjoy the video and try the dish!
XOXOXOX
Dawn