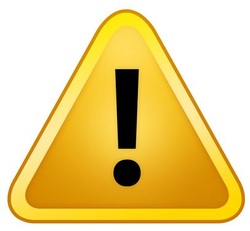 This weekend my sister and I went to a local crepe eatery in Montclair, NJ that claimed to make gluten free crepes.
I was really excited about trying this dish.
Unfortunately my excitement turned to disgust.
It was true that the eatery used a gluten free batter, but prepared the batter on the same grill with the batters made with gluten.
So in reality this eatery is offering cross contaminated food to people with Celiac Disease, wheat and gluten sensitivities.
I have decided not publish the name of this establishment.
I am also certain that there a tons of other establishments making this same error. So I would like to offer some advice to these food vendors.
Do not sell gluten free products if you do not understand what it means to be gluten free.
Do your research!
Learn how to prepare, cook and store foods in a manner that avoids cross contamination.
Train your staff on how to serve and prepare food for people with food allergies. Remember that being gluten free may be a quick way for you to make a buck (as it is the in thing), but for people with Celiac Disease, wheat and gluten sensitivities it is a medical condition and you are placing our physical health in danger. I recommend that your establishment become certified gluten free if you really want to attract the gluten free community.
There are three organizations that certify products/places as being gluten free: Gluten-Free Certification Organization (GFCO), the Celiac Spruce Association (CSA), and the National Foundation for Celiac Awareness (NFCA). This will demonstrate that you are truly offering gluten free products that meet a regulated standard.
XOXOXOX
Dawn