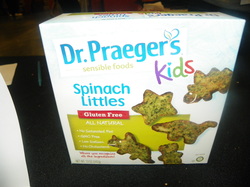 #GFAFExpo
I ate a million samples of this product at the GFAF Expo last weekend.
I know that is a product for young kids, but I love it!
I am certain that kids of all ages will love this product.
It definitely is not bland or boring.
It is quite tasty.
On a scale of 1 to 10 (1 = the worse and 10 = the best); I give this product a 10.
Kids will definitely eat their veggies after trying this product. In addition to the great taste, this is a gluten free product and the shapes are fun!!!
XOXOX
Dawn