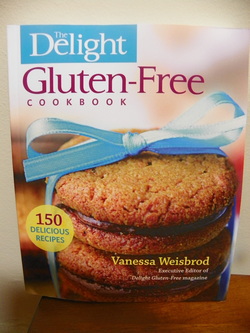 During the month of October I will be posting cooking/baking YouTube videos on the Gluten Free Eye Channel of recipes from the
Delight Gluten-Free Cookbook.
In November I will be giving away a copy of the cookbook to the viewer that provides the best review for one of my Delight Gluten-Free videos! To submit your review, please email business@glutenfreeeye.com.
I will contact the winner by email and later announce the winner on my blog and YouTube channel.
Here's to the delight of gluten-free cooking!
XOXOX
Dawn